Holly Class (EYFS/KS1)
Welcome to Holly Class and for lots of you, welcome to Market Field School.
In Holly class,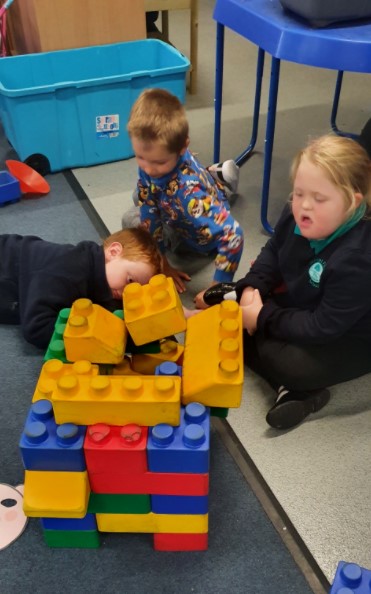 we learn by playing with our friends and with the staff. We play inside the building and outside.
Over the next few months we will be adding lots of information about how we work in Holly class but for now, here is a picture of us recreating the houses from the 3 Little Pigs.